PIKE NEWS
Quality, Service, & Forest Stewardship for Over 100 years!
Pike Lumber Company's "Axe-Men"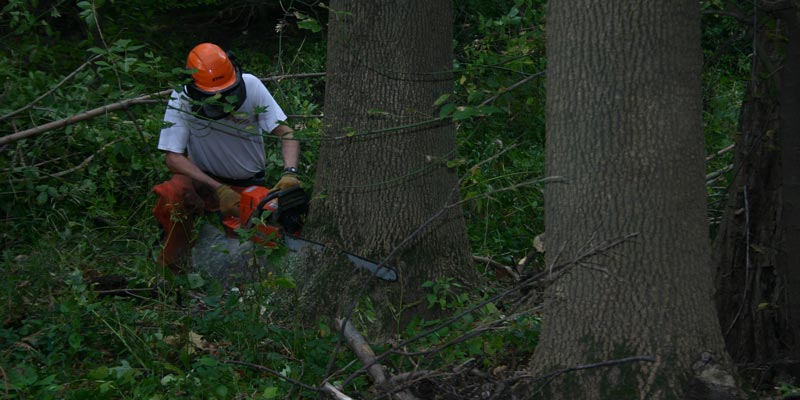 Although it may seem to be only good entertainment, the national television shows that portray logging hit close to home for those at Pike.  Our Ax-Men in particular can attest to the grueling nature of the job of being a full-time logger.  Most of Pike's timber cutters enjoy recreating in the outdoors; they also happen to make a living working in the outdoors.
The timber cutters face long, physically demanding days working through varying extremes of weather, along with numerous safety hazards.  Our Ax-Men also play a vital role in Pike's long-term sustainable management of forestland.  The goal is to safely fell trees while minimizing adverse impacts and protecting soil, water, wildlife, recreational, and scenic values.  The quality of our work is greatly credited to our loggers.
Through the Indiana Forest Industry Council, Pike loggers are trained in Best Management Practices for Water Quality.  Pike's Ax-Men are also trained in directional felling, product utilization, chainsaw and skidder operation/maintenance, proper safety precautions, and first aid.  With extensive training and experience behind them, our Ax-Men take great pride in their work.