SHIPPING YOUR HARDWOODS
On Time, On Grade, Exactly as Agreed. Guaranteed.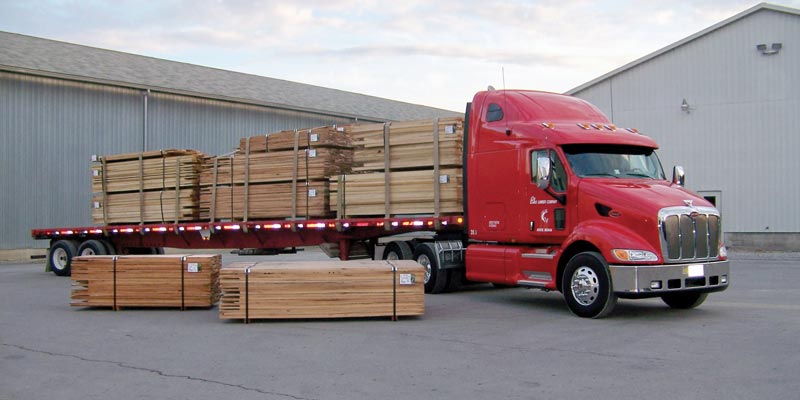 Pike Lumber Delivers!
Whether you're located around the block or around the world, we can deliver Pike Brand quality hardwoods to your door. Our in-house dispatcher can arrange delivery in three ways:
On a company owned truck (within Pike's trucking service region)
On a commercial carrier flat bed truck (anywhere in the U.S. and Canada)
In a 40' closed top container (West Coast, Mexico, Canada and overseas)
If you prefer to arrange your own trucking, we will accommodate with prompt loading for a quick turn-around. Give us a call 800-356-4554 and let us know how we can help get Pike Brand hardwoods from our warehouse to yours.